You are looking for a future-proof strategy that can respond to changes in a timely manner.
A good strategy must be flexible in a complex, rapidly changing world. A future-proof organisation explores the uncertain developments that determine its future and responds to change in a timely manner.
When the future looks uncertain, thinking in terms of scenarios helps. Scenario planning focuses on uncertainties within and outside your organisation. Scenarios are radical but plausible visions of the future that break through the dominant thinking of an organisation. Scenarios reconcile knowledge about the future and make the future strategically discussable and workable.
The scenarios form the basis of a broad strategic discussion: where do we need to innovate, where do we need to make decisive choices, and what do we need to maintain to make and keep our organisation future-proof? Understanding future opportunities and challenges makes one's organisation versatile. This will allow you to stay ahead of the competition, anticipate opportunities before they occur, and prepare for major shocks.
We always work in co-creation: much valuable knowledge about the future already exists within (the network of) your own organisation. We work in four steps:
We have worked on strategic plans for the Branchevereniging voor Nederlandse Architectenbureaus (Trade Association for Dutch Architects), Ymere Housing Corporation, the Dutch National Archives, and Twente ROC (Regional Training Centre).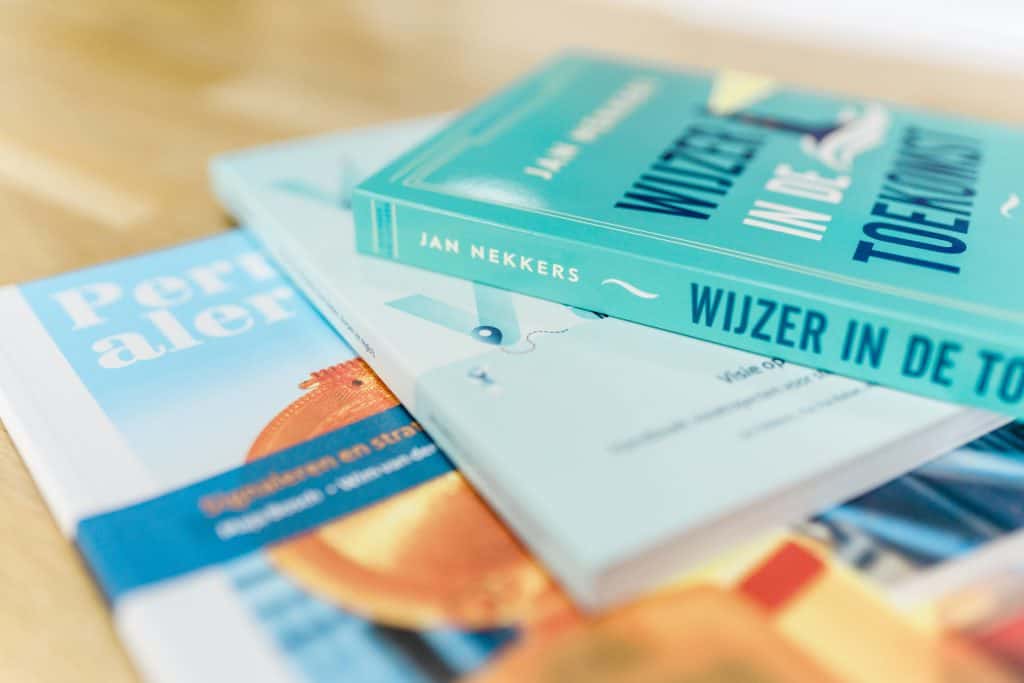 Our director Jan Nekkers wrote a handbook for those who want to work with scenarioplanning themselves. Order the handbook 'Wijzer in de Toekomst: werken met toekomstscenario's' (Guide to the Future: working with scenarioplanning) here.
"We have developed future scenarios with Futureconsult for circular consumer behaviour in 2050. We were very impressed by the speed to internalize the complex issue of the Circular Economy. Futureconsult created inspiring scenarios that our organisation finds very useful."
Lisanne van Geffen & Daniëlle Broeze
Ministry of Infrastructure and Water Management
Curious what Futureconsult can do for your organisation?